Garden updates
07-June-2019
07-June-2019 15:49
in Gardens of the mind
by Admin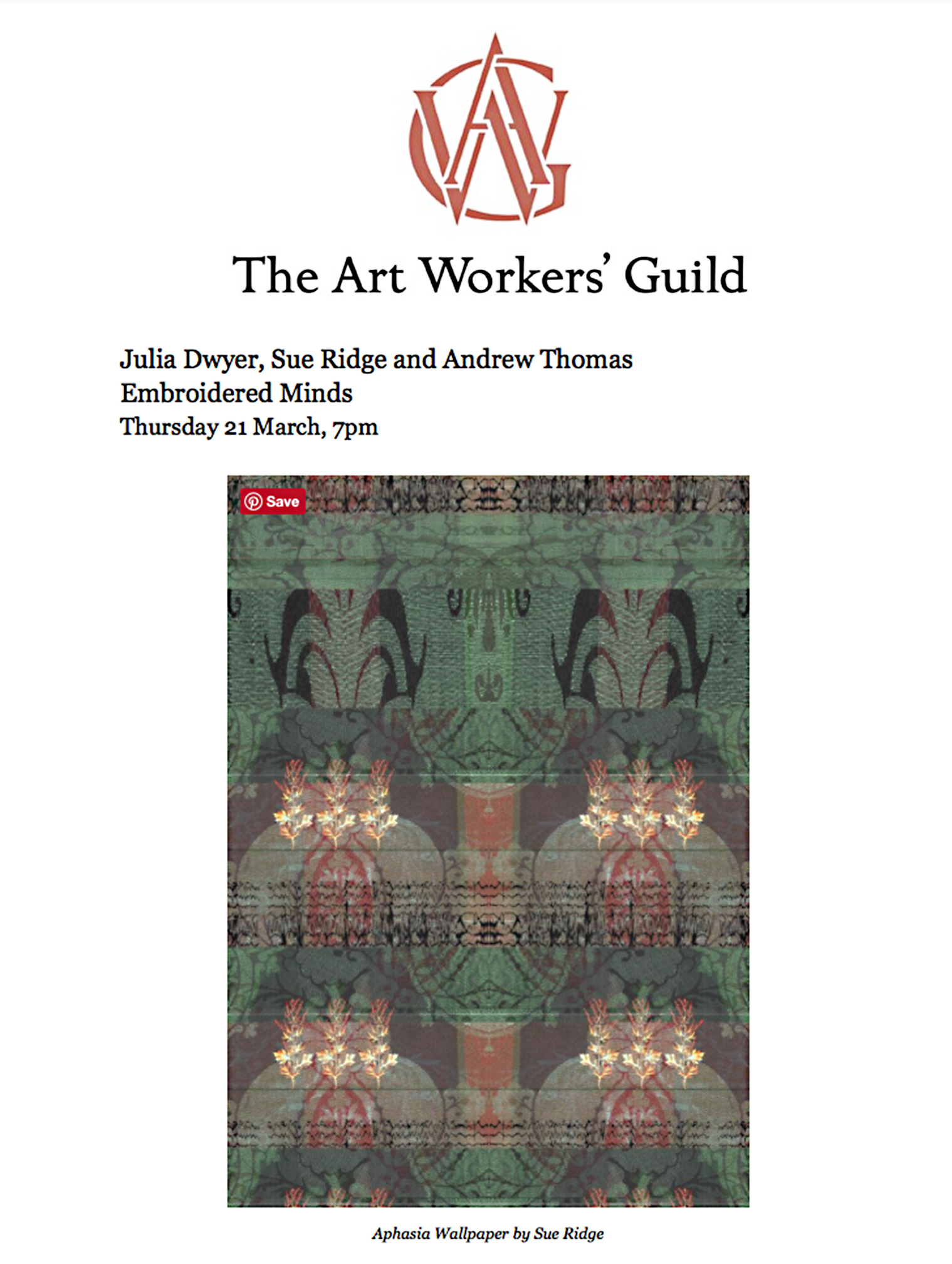 In March 2019 Julia Dwyer, Sue Ridge and Andrew Thomas gave an illustrated talk at the Art Workers Guild in Queen Square about the Embroidered Minds collaboration, the Embroidered Minds Epilepsy Garden and recent updates to our work.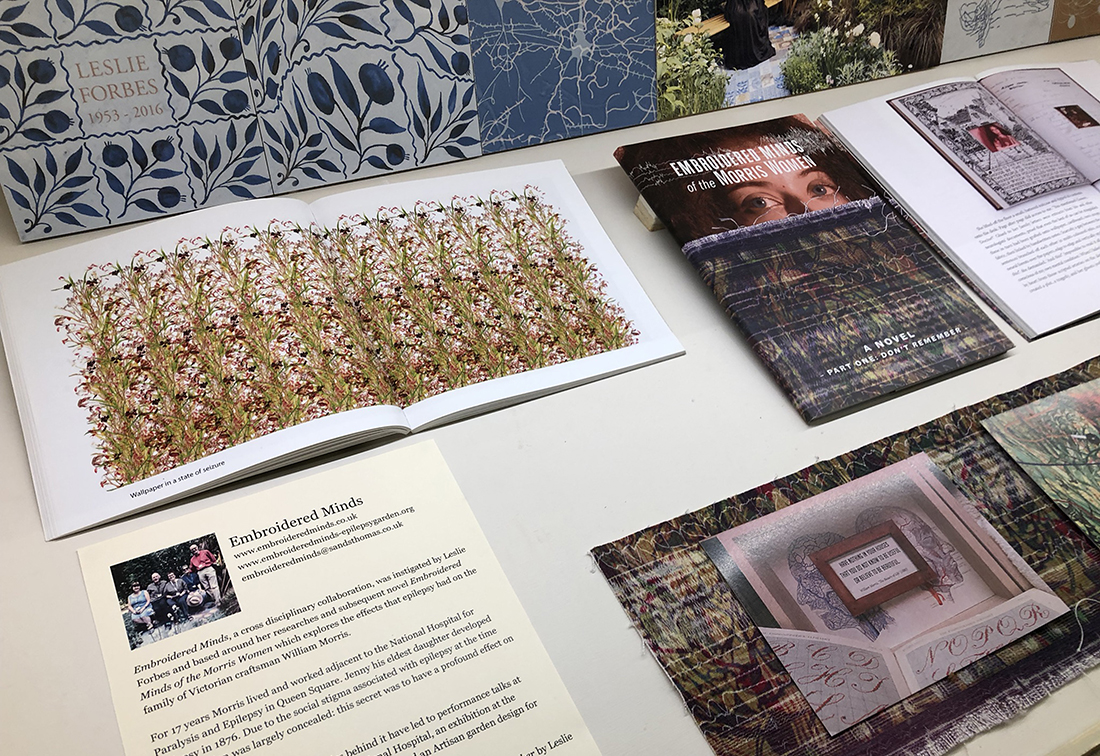 Items and artworks from the collaboration were on display at the AWG for a month.
The Spring edition of the Canonbury Society Newsletter included a short article about the Embroidered Minds Epilepsy Garden and how it came to be created.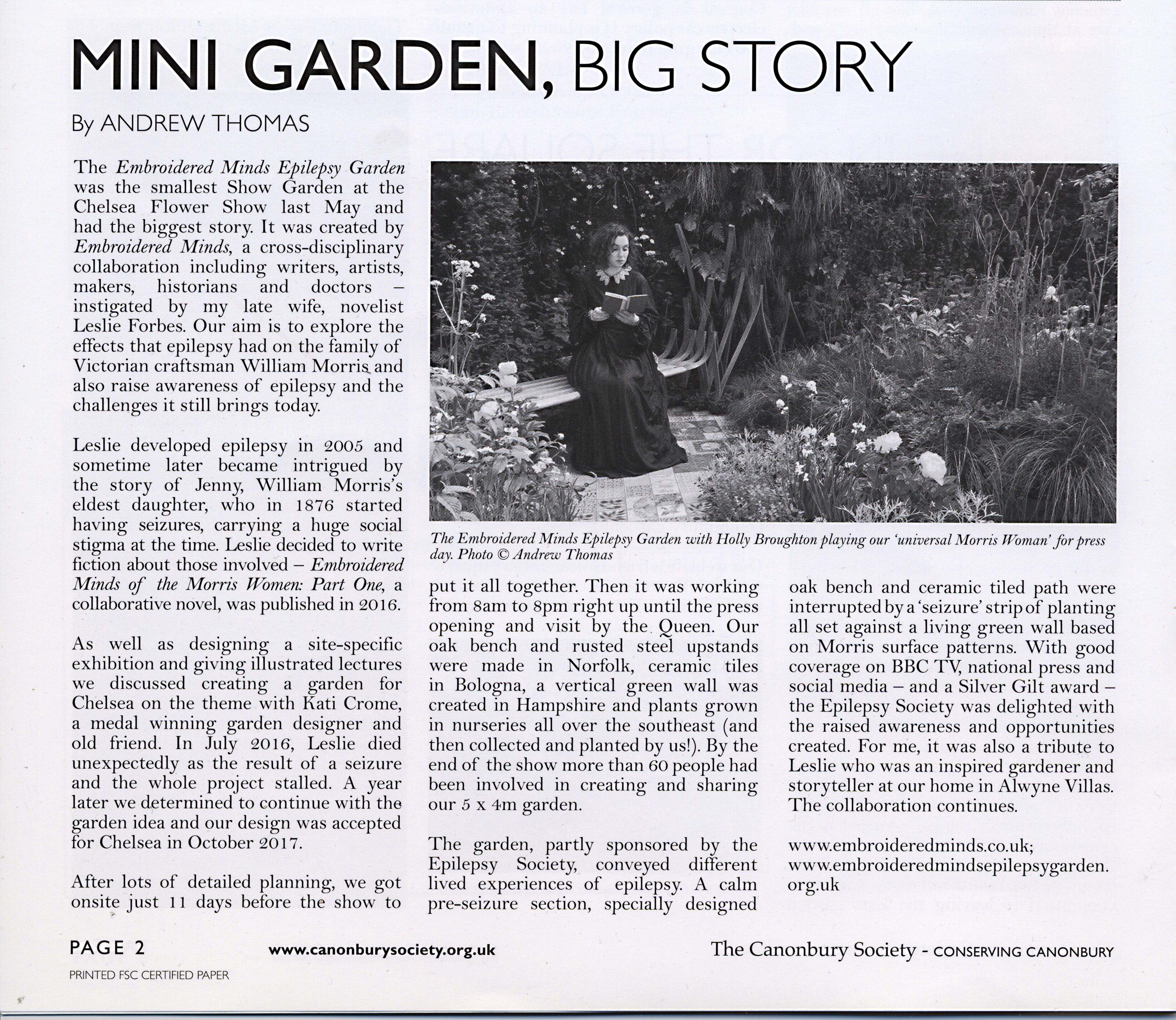 Samples of the ceramic tiles from the Embroidered Minds Epilepsy Garden will be shown on the Morley College Stand JC55 at the New Designers show, Business Design Centre, Islington N1, 27-29 June 2019. Andrew created the tiles with artist Sue Ridge especially for the garden in 2018. Research into tile manufacture, surface patterning and test firings were carried out by Andrew as a student at Morley College.