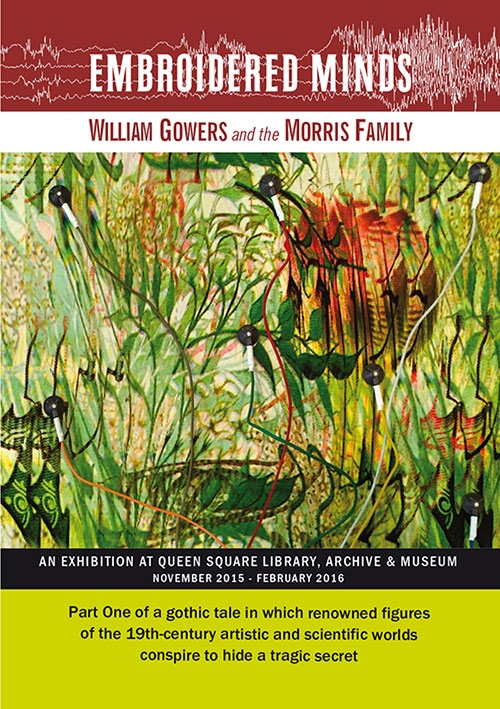 Queen Square Exhibition
In 2015, we were invited by the Queen Square Library and Archive to create an exhibition in their museum space.
Exploring the history of Queen Square's National Hospital for Neurology and Neurosurgery (NHNN), we discovered mysterious connections between 19th-century neurologist William Gowers and the Morrises. The Morris family home and studio stood adjacent to The National Hospital for 17 years when it became the first medical establishment specially devoted to the study of neurolgical conditions.
The exhibition, launched for the Gowers' celebration at the History of Neurology and Psychiatry Symposium, weaved art by Gowers with the artists' current work, extracts from the novel and specially written short stories.